Video
Building and Home Inspection Software for iPad, iPhone Windows, Mac, and Android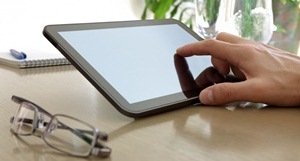 Identify And Report Inspection Software
Building and Home Inspection Software
Home Inspection Software
Available for Building and Home Inspection Software: Thermal Image Reporting / Info-Red Reporting, Mold Reporting, Pest Inspection, Wind Mitigation, Standard Four Point, Four Point Citizens, Risk Analysis, Risk / Four Point, Roof Certification, HVAC Certification, and Heat Certification.

Created by Inspectors for Inspectors®
Call Today: 1-760-650-1255
Is Your Inspection Company Growing?
Add An Inspector For $250.00 A Year.
Includes All Updates And Support And Training.
Now Building and Home Inspection Software Identify and Report on All Formats
Identify & Report Professional and Texas TREC REI 7-5. Building and home inspection software runs in all platforms.
If you're searching for a Building and Home Inspection Software business that specializes in commercial and residential inspection software, then your search is OVER. At InspectionSoftware.com our Identify And Report Professional suite is a simple, comprehensive and easy-to-use home and building inspection software package. Written for use on Windows PC's, Macs, and iPads or iPhones, our software caters to your inspection needs.
Identify And Report software is produced by inspectors for inspectors; By an ex-Employee of the well-known ITA, Sterling Smiddy and Son's and over 100 Inspectors input form our "InspectorsSoftware Development Team". Sterling, an IT Professional as of 1974, trained ITA Inspector from 1994, Programmer of InspecTrix, 1994 and ITA Instructor for several years.
The new Identify and Report Home And Building Professional Software v.9 package includs All 9 modules that building inspection professionals need.
As far as clients go, we accommodate the demands of several professionals who inspect commercial, residential and insurance risk analysis. Our company's Home and building inspection software stands out because our inspectors are able to load Identify and Report home and building inspection software on PC computers, Macs, as well as iPhones and iPads. The inspector can promptly transfer there inspections with photos to any of the aforementioned devices or computers. Internet access is not necessary for these actions, either.When inspection information is gathered using either the iPhone or the iPad, inspectors can employ, Identify and Report home and building inspection software to identify the inspection category's, select from 1000's of per entered comments or enter a custom comment, snap digital photographs and then have the pictures instantly placed into their category, at the same time, Identify and Report is building a true Summary in the back ground,some inspectors like to email the summary or inspection from the inspection site before going on to the next inspection . This is a convenience because it can help conserve precious dollars and time.
Different types of home and building inspection software out there require inspectors to snap pictures using digital cameras load the pictures onto their devices and then change their sizes in order to prevent the reports from being overly large. Finally, the inspectors must copy the pictures onto their appropriate inspection category's then comment on each photo. This can be extremely time-consuming and cumbersome for inspectors who have to do this for several pictures all at once for each inspection. This is a noteworthy reason why our software is so hassle-free and pleasant to use. If you wish to cut out between one and two hours per inspection of dull and repetitive inspection reporting work daily, then our company's software can go a long way for you.
Our software is called "Identify and Report Professional", home and building inspection software. As an inspector, it's your responsibility and obligation to accurately identify the category of the building you're inspecting. It's also up to you to properly report all of your discoveries regarding that property.
If you're interested in saving some hard-earned cash on your inspection software, our company has some exciting incentives for you, specifically limited time discounts on our software prices. While our standard software price is $1,495.00, "no iPad hardware" our sale price is a low $995.00 with a new iPad 2 air 16g — tough to beat. If you have an IPad, the software price is even lower than that — a mere $495.00.
Our company provides our Inspectors with a wide range of services and products. These include wind mitigation modules , 4 Point inspection, risk analysis modules, 4 Point with risk analysis modules, roof with HVAC certification modules , thermal imaging reporting modules, mold reporting, pest reporting and Texas REI 7-4 with well and septic. just to begin. We cover all of the bases and then some.
Since our Identify and Report home and building and home inspection software was expertly written by seasoned ITA x-employee and inspector and programmer for purposes of inspectors use on commercial residential inspections, you can feel 100 percent comfortable and secure using it, no exceptions. Lloyds of London acknowledges our software as being their favored inspection option, as well.
If you have any questions at all regarding our in-depth Home and building inspection software, feel free to contact us at any time through support@inspectionsoftware.com
We look forward to speaking with you.